Houses for Sale Bijelo Polje
Houses for Sale Bijelo Polje - check out our offer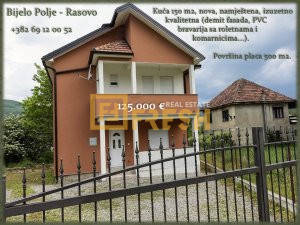 New, furnished house, 150m2, Bijelo Polje, Rasovo, For sale
125 000€
Sale
ID 133350
New, furnished house for sale, Bijelo Polje, a village Rasovo, house size of 150m2 on two levels, high quality (demit facade, PVC joinery, high quality ceram...
150m2 bijelo_polje
Details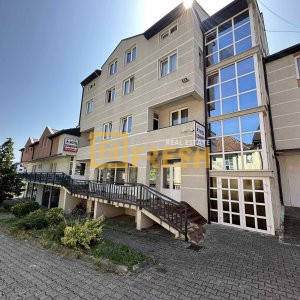 Details
Bijelo Polje houses for sale: Fresh Estate real estate agency offers a large selection of Bijelo Polje houses for sale. See what we have to offer when you're searching for selling houses in Bijelo Polje, whether you are looking for a multi-storey house, a ground floor house or a cottage. You are in the right place - you can find affordable prices and great locations on our website. Whether you're looking for a house outside the city or near the center Fresh Estate real estate agency guarantees professional service and a simple process of buying and selling a house. You can also search for detailed information, such as square footage, location, house price, furniture and number of rooms. Didn't find anything suitable? No problem - write to us via the
contact form
or call usr: +382 69 223 514 and we will help you find the right house for you..