A new concept that pushes the boundaries of luxury in new construction is called Master Quart and it opens a new chapter of housing in Montenegro.
As a result of the investor's vision, the most luxurious residential and business complex in Podgorica will be a unique blend of top quality construction, modern housing, and extraordinary comfort.
The design and construction of Master Quart include extensive experience and significant resources, with the main goal of establishing a new and much higher standard in the construction of residential and business complexes in Montenegro and construction in general by creating this new and different high-quality and highly functional living space.
Accommodation Units Master Quart
Every detail is carefully planned out in order to ensure a peaceful, comfortable, and safe environment for future tenants and their families, as well as provide the highest level of comfort and functionality of the living space.
The primary goal of the investors was to build an aesthetically pleasing, multifunctional and modern environment, where they can dedicate themselves to their family and forget that they are in the new heart of the city, which is rapidly pulsating in its development rhythm.
Appealing in every way, Master Quart will have more than 1000 housing units, of which are currently available:
8 studio apartments
21 one-bedroom apartments
78 two-bedroom apartments
25 three-bedroom apartments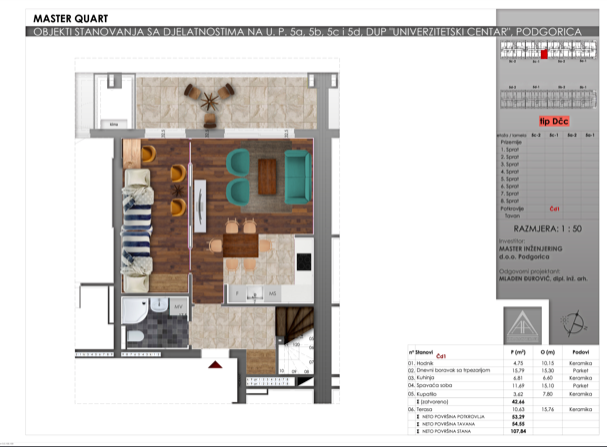 9 two-bedroom duplex apartments
18 three-bedroom duplex apartments
8 four-bedroom duplex apartments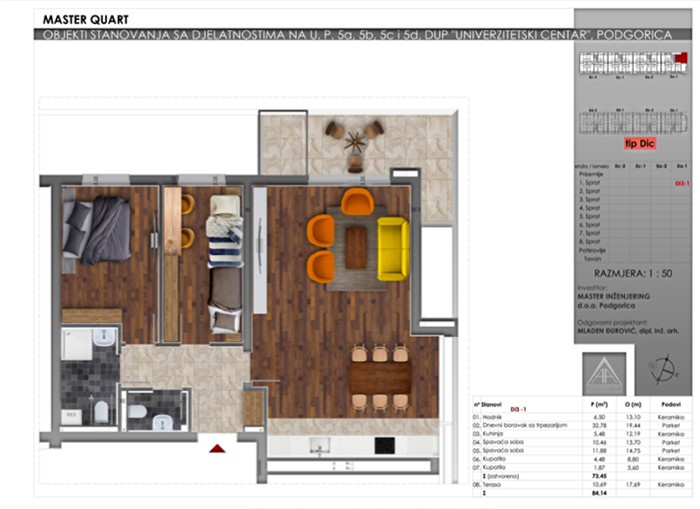 as well as an adequate number of business spaces and a two-story parking lot, with a secured entrance to the complex from several directions.
Check out the apartments in Master Quart within our offer, which is placed on our website, and if you are interested in more real estate in Master Quart you may contact us via the Contact form or call us: +382 69 223 514
Master Quart Location
The location itself is very well connected with other parts of the city and with all-important city facilities. It is close to the central shopping zone in Podgorica, recreational and entertainment facilities, but also schools, universities, banks, different institutions, etc.
Several thousand square meters of greenery inside and around the building, with carefully selected types of plants, ornamental flowers, and trees, will further contribute to the quality of life of each tenant of this complex.
Do you want us to call you and inform you about Master Quartu and our offer?
Fill in the contact form and we will call you!